Wedded Bliss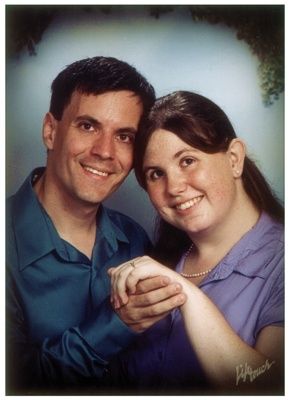 We have about 120 guests who will be coming from all over the world (literally!). There'll be the ceremony itself (very traditional, too!), the reception, music, a sit-down dinner, dancing, and an open bar, so it's gonna be one heckuva party.
On the night of the reception, she and I will disappear around ten o'clock, to hop into our limousine to the Philadelphia International Airport to catch our early-morning flight to the sunny warm aqua waters and fresh winds of the Aloha State.
Me, I'm incredibly happy and terrified out of my knickers at the same time. I've never been good in front of large crowds, and I'm a lot more comfortable behind the scenes than being the center of attention. But I really, really want to be married to Songbird; she's the best thing that's ever happened to me, and if that means I have to spend a day scared [bleep]less, I'll do it in a heartbeat. Songbird, I love you, and I can't wait to see you walking down the aisle on Saturday.
On Saturday, October 4, 2008, just as the fall leaves start to turn (and a mere three days from today), the lovely Songbird and I will be married near sunset in a little white Methodist church in the even littler town of New Milford, Pennsylvania, a pretty picture that's right out of a Norman Rockwell painting. Say hello to the soon-to-be Mr. and Mrs. Inker :)